Conditions we treat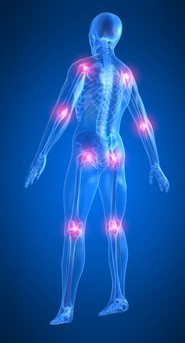 We have successfully helped a lot of different conditions. If you are unsure whether our services are appropriate for you, please contact the clinic and we will be happy to assist.
Neck and Back pain
---
Unfortunately neck and back pain are very common, we can help you recover by relieving the pain but we also assist you to manage your back pain over the long term. We aim to reduce flare ups by addressing the multiple causes of pain.
Arthritis / osteoarthritis
---
Arthritis can cause pain and loss of movement. Physiotherapy can help to ease symptoms as well as reducing the effects of the arthritis on your day to day functioning.
Shoulder pain
---
Conditions commonly seen are frozen shoulder and rotator cuff related injuries. The rotator cuff are a group of muscles that support the shoulder and are common cause of shoulder pain.
Hip and Knee pain
---
Interestingly the hip can refer pain to the knee so firstly we would need to establish the source of your pain. Pain can be caused by a sudden sporting injury or a gradual onset related to activities. We aim to get you back to doing what you enjoy as soon as possible.
Elbow and arm pain
---
With the repetitive use of arms either with technology or manual work we often see tennis elbow, and its counterpart, golfers elbow presenting in clinic. Due to their nature these conditions can be challenging to treat but we have found shockwave therapy a very effective tool to accelerate healing.
Ankle and foot pain
---
Ankle sprains generally recover quite quickly but it is important to ensure you have a full recovery to prevent future issues. Full recovery is tested through strength, stability and sports participation. Plantar fasciitis is one of the most common causes of foot pain. We are experienced in assessing this condition, although it can have a tendency to hang around. Shockwave therapy is a very effective tool for reducing pain and promoting recovery in this instance.
Falls and balance
---
Falling can greatly affect your confidence, however its good to know balance can be trained just like you can strengthen a muscle. We can guide you with balance re-training to get you back on your feet again.
Post-Operative Rehabilitation
---
We work alongside consultants to ensure you receive timely and appropriate rehabilitation. Conditions commonly seen are ACL repairs, ankle ligament reconstruction, shoulder surgery and hip / knee replacements. We have a treadmill, static bike and exercise equipment in clinic to assist your rehabilitation.